CAREERS AT MARK'S
Innovation can be found in every level at Mark's Plumbing Parts.
Growth & Opportunity
Mark's Plumbing Parts provides a demanding, fast-paced environment in a competitive industry, where growth equals opportunity and fun accompanies the challenge.
Mark's diverse and innovative product mix enables our continued growth by providing a competitive advantage to our customers. It's our passion to stock name brand OEM repair parts for quick and accurate delivery to our customers. Innovation that drives these processes can be found in every level at Mark's Plumbing Parts.
We Love Our Employees
The future of Mark's is shaped by our commitment to hiring the best talent and making them even better, building strong teams, and offering individuals rewarding and challenging careers.
Our employees are the heart and soul of Mark's Plumbing Parts, and they are a special part of our customers' experience. Since 1980, Mark's employees have led our success by working with an unfailing set of ideals that were implemented by our founder, John W. Gasparini Sr., which are integrity, intelligence and energy.
Take The Next Step
If you would like to learn more about Mark's Plumbing Parts please send your resume in strictest confidence to John Brallier.
What Our Employees Say About Mark's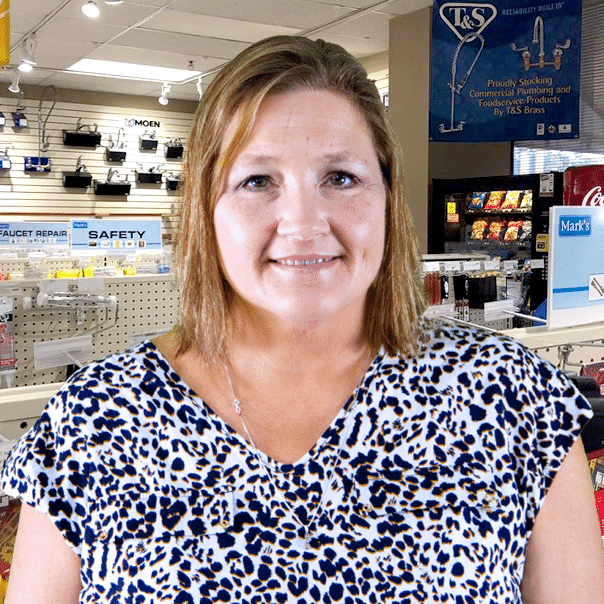 Advancement Opportunities at Mark's
"I have been employed with Mark's over 20 years. Throughout my employment, I have witnessed the advancement of many people within this organization. If you are willing to give 100% and work hard; Mark's gives all employees the opportunity to better themselves and their Families. Mark's is the most rewarding company I have ever worked for."


Mark's Gives Me a Chance to Learn and Grow
"I came to Mark's because I needed a job… I stayed at Mark's because I saw the opportunity for a career. I found that by applying myself and being eager to master new skills that this is where I could build my future. I have seen mediocrity in various places through my life but that is not who I want to be, nor do I want to work in an environment that accepts it. Mark's gives me the opportunity to move beyond where I am, and allows me to reach as far as I can – I like that!"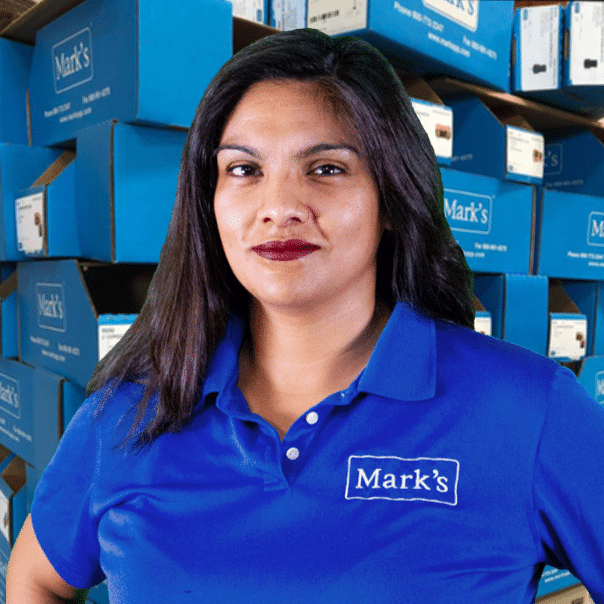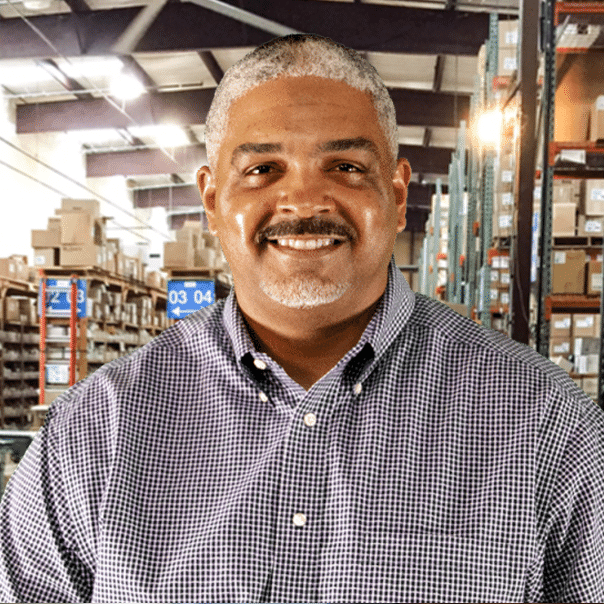 Mark's Promotes from Within
"When I started with Marks Plumbing Parts I quickly realized that I had an opportunity to turn what I thought was just a job into much more, a career. From my beginning with this organization, Marks has invested in the training of their employees and has promoted from within. This approach has allowed me to advance in the company. I started with Marks as a delivery driver, quickly moving to Counter Sales and finally to the Customer Service Department where I served as the Assistant Manager for eight years and promoted to Manager of the department in 2016."


Mark's and I Share Similar Principles
"Mark's is a great company to work for. I like working for Mark's, since I came here 7 years ago they have treated me as a family member and not just another number on their employment list. We share the similar principles of honesty, integrity, perseverance, respect and responsibility; principles that I use on a daily basis, whether at work or at home. I am happy to work for Mark's because through them I can help others."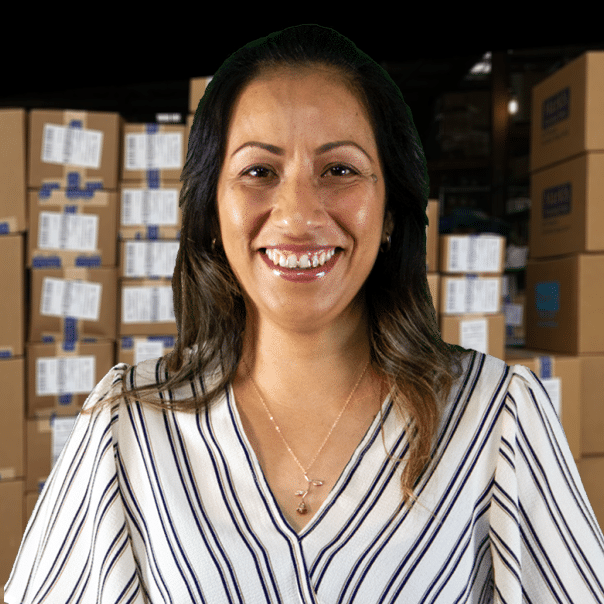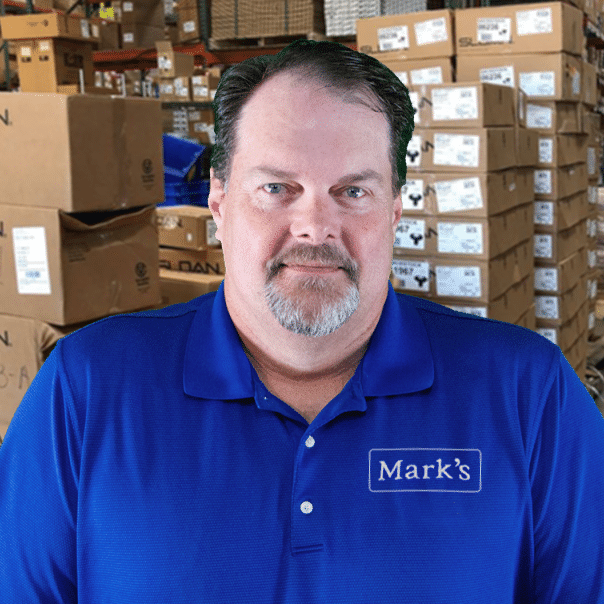 The People at Mark's
"The people at Mark's have a tremendous sense of pride. We have a dedicated team of knowledgeable, friendly people of which many have been with Mark's for 10, 15, 20 plus years. Mark's is a family owned and operated company that cares about its people and its customers equally. I started at Mark's a little later in life, but when it's time, I fully expect to retire from Mark's."


Working at Mark's Is More Than Just a Job
"It is easy to see why Mark's is such a great place to work; we are a family owned company that treats their employees as people and not just a number. Everyone genuinely enjoys coming to work and that shines through by the smiles on their faces. This attitude translates into how the customer is treated, and that is with the upmost respect."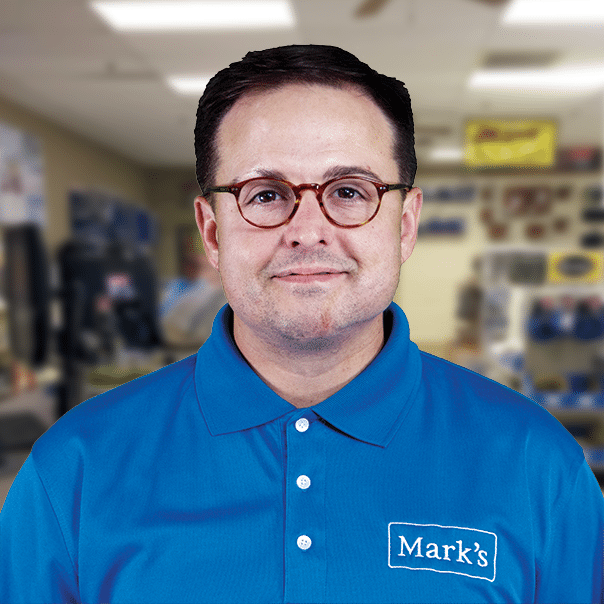 Join Our Team
If you would like to learn more about Mark's Plumbing Parts please send your resume in strictest confidence to John Brallier.
If you have what it takes—integrity, intelligence and energy—please click below to take a short survey.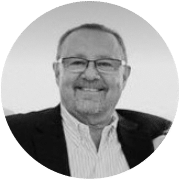 John Brallier
Executive Vice President
j.brallier@markspp.com
Fax: 855-839-8159